Details

Category: St Annes
Published on Wednesday, 18 March 2020 12:57
Written by St .Anne's Principal
Hits: 6510
29th Novemebr 2020
In light of not beig able to organise an annual fundraising event, we have launched a Go Fund me page to genenrate much needed funds. Read more here.
14th September 2020
Letter to parents issued today available here
9th August 2020
DES COVID-19 Response Plan for the Safe and Sustainable Reopening of Primary and Special Schools. (27th July 2020) Please click here to read.
Also check our policy section for our Covid - 19 Policy Statement
27th July 2020
Click here to read Letter to Parents from Norma Foley TD Minister for Education
1st May 2020
Anouncement from Taoiseach Leo Varadkar: Schools to remain closed until September.
10th April 2020
Schools are closed until further notice due to Covid-19. Further updates will be published when available.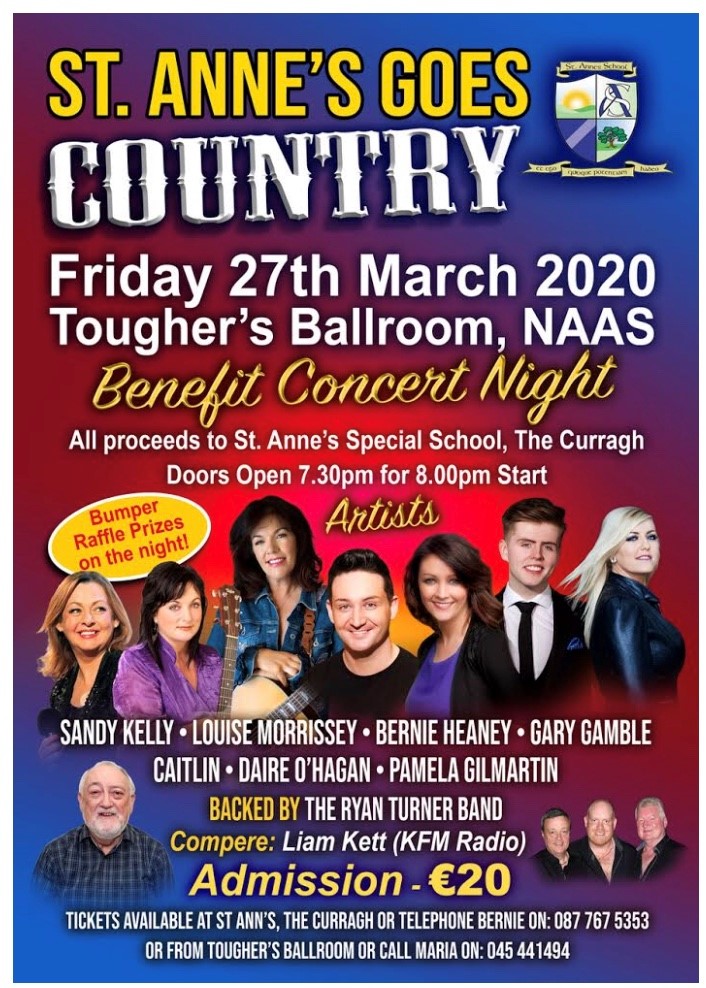 St Anne's Goes Country - Postponed until March 2021
On the advice of our events organiser we are now going to run this event in March 2021 and he is busy rescheduling a new date with all the performers. We sincerly apologise for this change as we were looking forward to the night and especially to the much needed funds it would generate.We would like to reassure everyone who purchased tickets that All tickets sold will be honoured on the new date. However we are aware that any new arrangements may not suit everyone, should this be the case we will refund your money on presentation of your ticket.We promise that we will keep you informed on this as we get further information.
The calendar for 2020 - 2021 school year is now availale to view

here
---